The global pandemic of Covid-19 has affected the island of Bali. Many of the tourism workers have had to  switch professions to keep food on the table for their families.
Many tourism workers who usually only work in the service sector suddenly transformed their business into exporting goods internationally and their clients are mostly the people they've met in Bali during their holiday in Bali. TICBALI is one of the companies that have transformed their travel business quickly into a
Care Package Business
and
Online Shop business
since April 2020. In the the beginning TICBALI was only supported by loyal customers who'd frequently traveled to Bali. Starting a new business venture to be able to survive throughout the pandemic while we wait for tourism to restart in Bali was tough, but after a year running online business with a very reasonable prices on
worldwide air shipment
, finally TICBALI is getting more and more clients, not just the ones we know personally, but through word of mouth.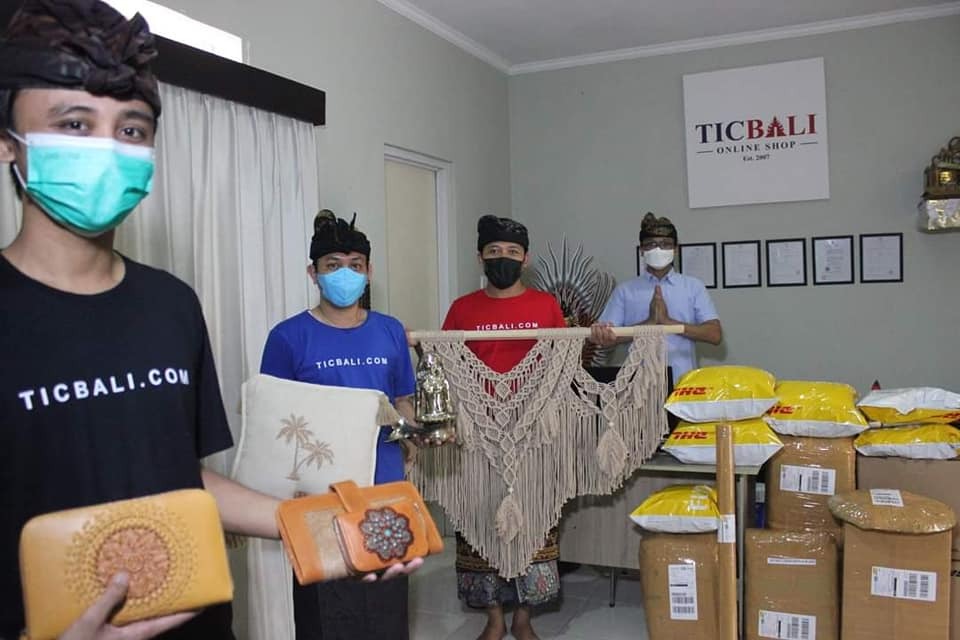 The hard work of the TICBALI team and the great support of TICBALI's loyal customers not only ensure TICBALI are able to survive but TICBALI also finally succeed in helping many suppliers and craftsmen in Bali to survive and grow in this new online era with worldwide market.
At TICBALI, we believe it is important to help our local suppliers and artists.
This means we can help the Balinese economy to strive collaboratively with craftsmen, delivery of care packages around the island, international shipments and it means many people have retained employment.
Thank you to everyone who has continued to help the people in Bali. Your support makes us even more excited to see you again in the future.
Stay safe and we hope to welcome you back in Bali soon.
Please click one of the links below for detail info 🙏🥰
I want to chat about shopping and shipping from Bali
I want to order something with my own design
I want to see the online catalogue
I want to shop online